Grill Restaurant A&D
Fast food and seafood
Restaurants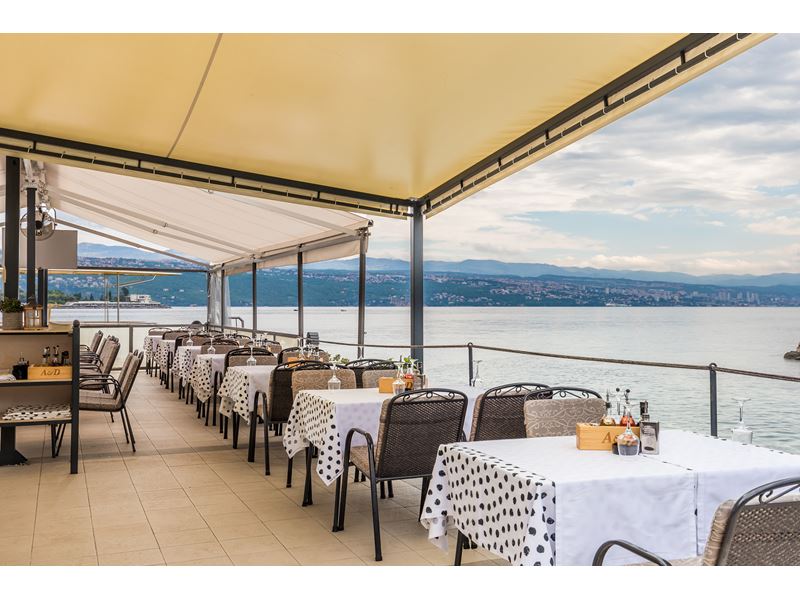 The terrace caressed by sea waves, like a small island surrounded by sea, is what makes Grill Restaurant A&D distinctive and thanks to which lunch or dinner of exquisite fish and meat specialties grilled on charcoal becomes an unforgettable gastronomic experience.
Its location under the seaside promenade, next to hotel Admiral's marina, offers to visitors a perfect harmony of summer fragrances, sounds and flavors, with a view of the boats sailing in and out of the marina and the waves shining in the sun.
Specialities: Meat and fish dishes grilled on charcoal.