Hotel Kvarner - The oldest hotel on the east coast of Adriatic
The oldest hotel on the east coast of Adriatic was opened in 1884 as the first luxury property in Opatija. 
Sights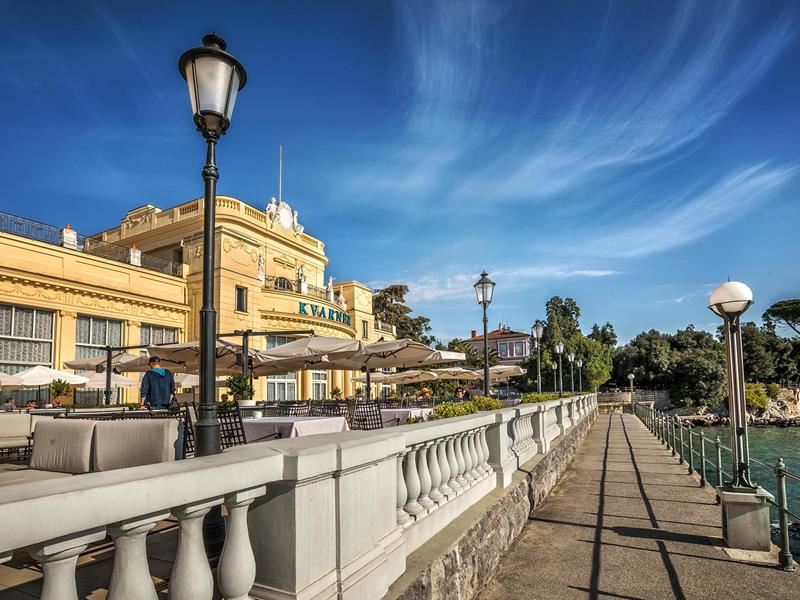 It was constructed in only nine months. Great efforts were put into creating the image of Opatija as a fashionable health resort, and the town was compared to Nice in France. This was the time when the town's numerous magnificent villas, hotels, summer houses, bathing establishments, parks and promenades were built. In 1889, Opatija was officially declared a climatic health resort – a title that was well deserved. Initially it was designed as a sanatorium for pulmonary diseases for nobility and royal family members.
After the spa was destroyed by fire, in 1913 beautiful Crystal Ballroom was built and from then it became one of the most famous locations in town. Decorated with beautiful crystal chandeliers, the Ballroom hosts numerous cultural and entertainment events, and various celebrations.