Hotel Palace Bellevue
Hotel Palace Bellevue – Opatija: enjoy style, elegance and charm and be at the centre of things in Opatija.
Hotels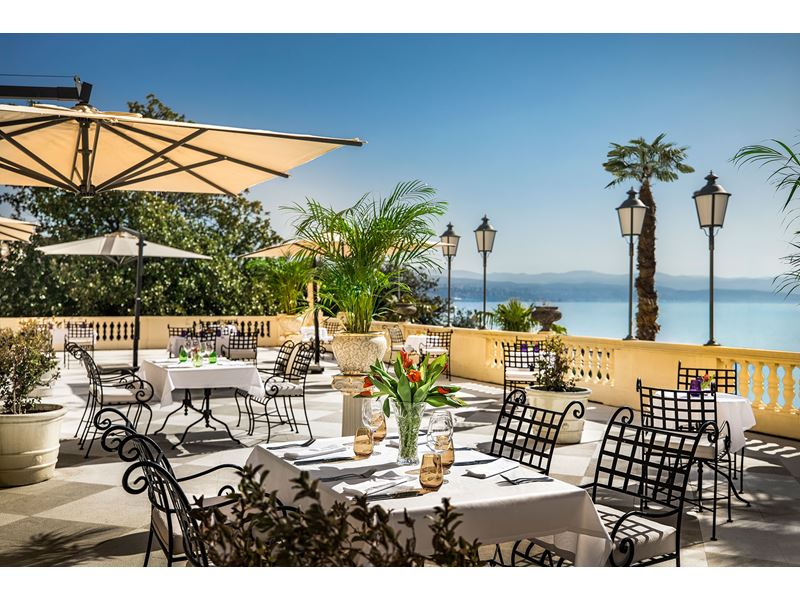 Exuding style, Hotel Palace Bellevue (4*) in Opatija, is a historic property located in the center of Opatija. The hotel is an elegant structure, boasting classy interior, high ceilings and unrivaled Adriatic Sea views in its 87 rooms. Visually stunning, the hotel rises above and stands out along Opatija's main street, creating a skyline worthy of landmark status in the city.
A special extra is the new charging station for electric cars (Tesla Destination Charger).