Milenij Spa – Hotel Milenij
A superior atmosphere in pure bliss
Wellness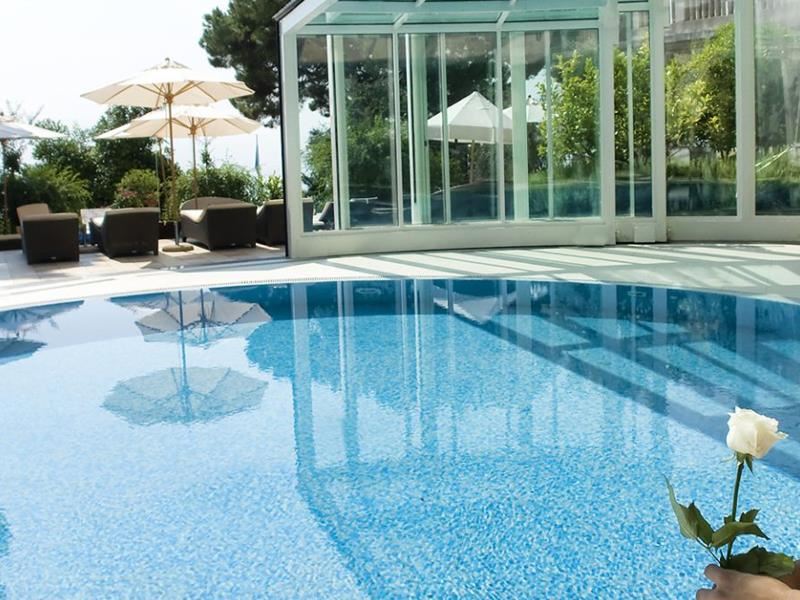 ROYAL SPA
Is relaxation and pampering your thing?
Then you've found the right place. At Amadria Park Milenij, our deluxe Royal Spa facilities and treatments have you covered. We want you to experience the ultimate in pure bliss.
First Modern Wellness Centre
Our Royal Spa happens to be the first modern wellness centre on the Opatija Riviera. It draws inspiration from famous royal visitor to the region, the Austro-Hungarian Empress Sisi. Known as the first 'modern' woman to care for her appearance. And, a frequent wellness guest to 19th century Opatija.
Specialised treatments
We offer indulgent treatments for revitalisation and renewal of the mind, body and spirit. Enjoy our pamper zone with unique and extravagant spa treatments and massages. Relish in luxurious ingredients such as gold or chocolate. Benefit from five-star treatments with advanced skincare, anti-aging and body shaping products.
Facilities
Indoor/outdoor glass dome pool • Jacuzzi on our wellness terrace • Finnish sauna • Turkish bath • Ice fountain • Heated relaxation beds • Salt bath with Rasul exfoliating mud treatment • Spa treatment room • Relax zone with a unique views to St James Park
Wellness treatments