Opatija as one of the 16 most romantic destinations in Europe
European Best Destinations and Forbes choose Opatija as one of the 16 most romantic destinations for Valentine's Day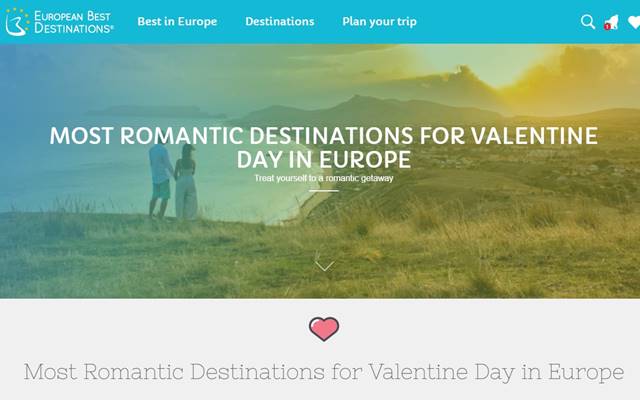 In anticipation of Valentine's Day, a day that celebrates love, European Best Destinations and the influential American Forbes magazine have chosen Opatija as one of the 16 most romantic destinations in Europe.
Opatija is presented as a fashionable coastal resort and a jewel of the Kvarner area whose tourist tradition dates back to the 19th century. The town stands out for its villas and hotels surrounded by exotic gardens, parks and the sea, as well as for its famous chocolate production.

This selection of the most romantic destinations for Valentine's Day in Europe is compiled by the European Best Destination Organisation (EBDO), which in cooperation with Forbes and other world-famous media houses promotes attractive and unique European destinations to millions of travellers (tourists).

And indeed, Valentine's Day, as a day that celebrates love, is one of the most beautiful motives for visiting Opatija, a town where the month of love is marked by a romantic atmosphere and attractive programmes dedicated to the most sublime human emotion. The town's romantic atmosphere is additionally emphasised by special attractive lighting, but also by the hundreds of hearts and romantic messages with which Opatija Tourist Board has decorated the parks, squares and streets. This Valentine's Day, but also throughout February, Opatija has a special message for its loyal and future guests: 'feel love'.

The great interest in Opatija is confirmed by the fact that most of the 11 open Opatija hotels are already fully booked for Valentine's weekend. With their attractive offers for Valentine's Day, Opatija's hoteliers have attracted many guests from Croatia, who will enjoy a walk in Opatija's romantically decorated parks and along its Lungomare coastal promenade, as well as the wellness programmes and excellent culinary offers in hotel restaurants.
Romantic Opatija looks forward to welcoming you!