Restaurant Bianco&nero
Inspired by Mediterranean and Italian cuisine in fine and fast food processing, they create fusion meals
Restaurants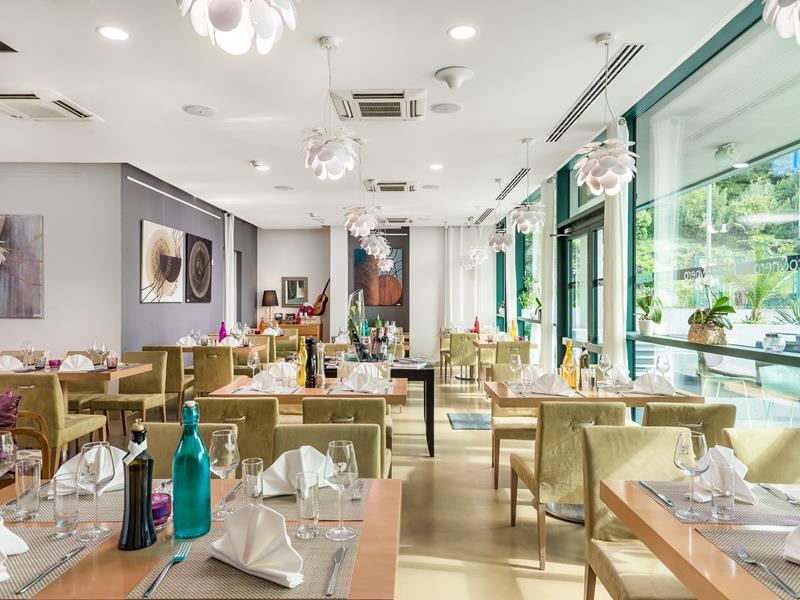 Banco & Nero is located in the Marino Cvetković Sports Hall. The restaurant offers a wide range of dishes prepared with fresh ingredients and it is open throughout the day. The guests can start their day with breakfast and try poached eggs with salmon. For brunch, you can choose dishes such as liver alla veneziana or grilled anchovies, try "fusion dishes" like the Mediterranean Wok or homemade gnocchi and delicious pasta with sauce, but also reward your palate with a sophisticated offer that includes sashimi or raw fish in citrus fruit.
Bianco & Nero completes the colorful offer of simple and complex dishes with the wine list containing autochthonous and renowned Istrian and Croatian wines.
Specialities: Pasta or risotto mare-monti with shrimps and boletus, asparagus or rock samphire (seasonal), Braised shin with home made pasta, Grilled Fiorentina beefsteak.
LIPANJ/JUNE - RUJAN/SEPTEMBER 09:00 - 23:00 LISTOPAD/OCTOBER - SVIBANJ/MAY Pon/Mon - Sub/Sat 09:00 - 23:00 Ned/Sun 12:00 - 17:00