Restaurant Pansion Učka
No fried food - It's all in hunting style!
Restaurants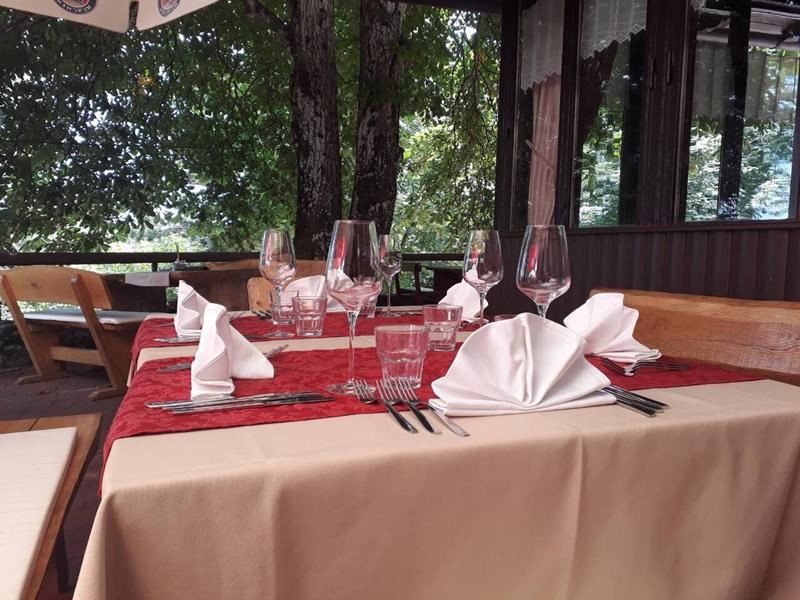 The warm and homey atmosphere in the "heart of Učka" on the Poklon mountain pass, the fantastic view of the entire Kvarner while enjoying the fresh air, unspoiled nature and gastronomic delicacies, all this makes restaurant pansionUčka so particular.
The restaurant's offer is based on traditional Istrian recipes and game dishes, paired well to the appropriate alpine style design of the restaurant, situated 920 meters above sea level. After enjoying the hunting delicacies, maneštra and goulash dishes, the gastronomic experience of Učka is best concluded with a delicious homemade cake or strudel.
Specialities: Pljukanci (typical pasta) with game or Istrian boškarin stew, boar medallions in green pepper sauce with mushrooms, truffles and asparagus.