Saint James's Church
It is located on the site of the Benedictine Abbey which gave its name to Opatija
Venues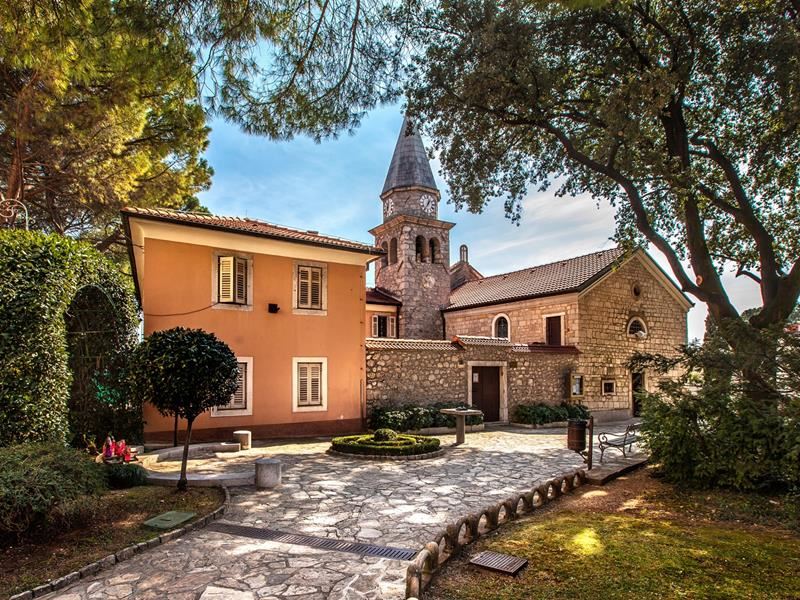 The Church of St. James in the centre of Opatija is one of the town's most significant buildings. The story of Opatija is closely related to this church and its monastery, since this is where the town got its name (Opatija is the Croatian word for abbey). Four centuries after the construction of the church, Opatija emerged as a holiday resort for the elite.
History of the Church
Most probably built in 1420, as a colony of Benedictine refugees from the Friulian monastery of Saint Peter in Rožac (San Pietro di Rosazzo), the entire settlement will later be named after this abbey. Today very little has been preserved of its original appearance: in 1506 abbot Šimun built or reconstructed the church, according to the inscription above the portal; near the end of the 18th century the church was thorougly renovated, and in 1930 it was considerably expanded. Among its attraction, it houses a replica of one of Mestrović's relievos.
Since earliest times, when it still stood isolated, the abbey was a site where court trials were held and served as a fairgrounds that on St. James's Day attracted visitors from the surrounding countryside to dances and sales and purchases of goods, and located in its vicinity were the first burial-ground for the dead of Opatija, whereas in the 19th century this was also the site of the first school in Opatija. The building passed from hand-to-hand of a whole series of religious orders, from the Benedictines and Augustinians to the Paulists and Jesuits. Today, besides prayers and masses, chamber concerts are also held here.