Small tavern Skalinada
The Mediterranean style cuisine with an extensive wine list
Restaurants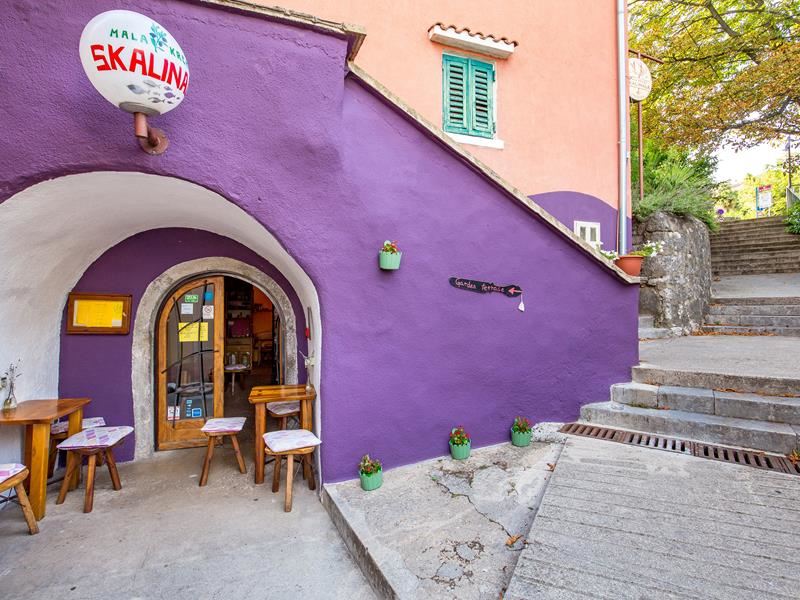 The free spirit is distinctly present in the "small tavern" Skalinada, so called because located on the stairs leading from the upper road to the center of Volosko. The relaxed atmosphere in this small but cozy place and the beautiful garden hosting vegetables and herbs used in the kitchen is accompanied by the creativity on the table - the menu offers mostly daily dishes inspired by Istria and an interesting wine list.
Popular traditional dishes such as the sour beets jota (a kind of sour soup) or pljukanci (traditional pasta) have received a completely new version in Skalinada's kitchen, where autochthonous ingredients are paired into unique stories of taste... The specialty of the place is the domestic olive oil of own production, available for tasting and buying.
Specialities: The offer of the day depends on available and seasonal ingredients.
Uto/Tue - Čet/Thu 14:00 - 22:00 Pet/Fri - Ned/Sun 12:00 - 24:00