Wellness & Spa Ambasador
The hotel is the home to the Wellness and Spa, a state-of-the-art facility measuring 1,300 m2.
Wellness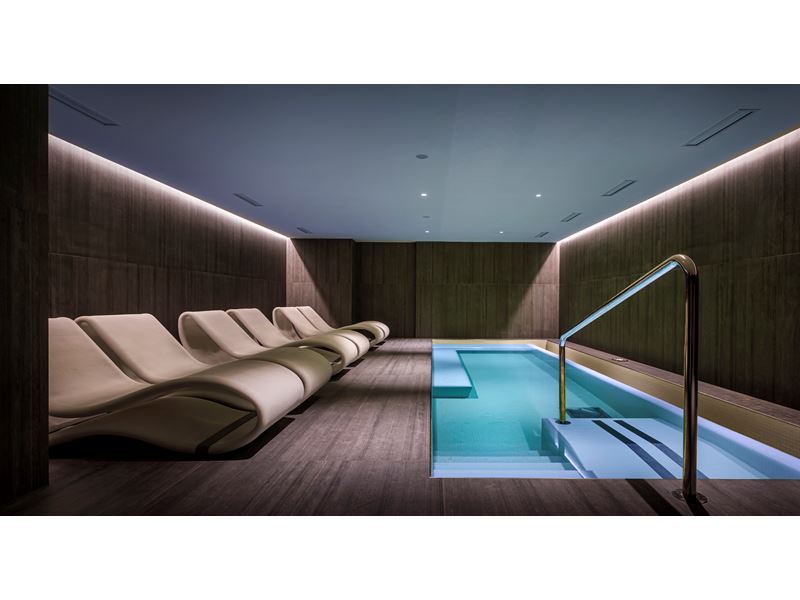 With specific treatments and programs themed in the element of water, the spa is designed to revitalize your body and mind.
By synergising spiritual and physical elements – through a unique ambience, an individual approach and specific programmes – we help you discover a newer, deeper sense of your body's well-being and health. Following the idea that a harmony of energies is needed to achieve feelings of calmness and relaxation, we have created unique ambiences based on the principles of Feng Shui and space design, in which you will feel different and relaxed.
The SPA relax zone offers soothing crystal and steam baths, massage showers and an ice fountain. The Jaspis Spa incorporates Turkish and crystal baths aimed at private group relaxation. The Obsidian room is ideal for couples as soothing treatments are performed in pairs. Take advantage of the indoor heated seawater pool and whirlpool. The spa truly brings the element of water to another level.
With massage rooms, a beauty center and other specially-designed treatments and programs at your disposal, a day of revitalization is waiting for you at Hotel Ambasador Opatija's Wellness and Spa center.
SPA RELAX ZONE (for guests above 16 years of age; NO ADDITIONAL CHARGE)
Sauna centre (Finnish sauna, Turkish bath, soft Finnish sauna, massage showers, Ice fountain, relax zone, heated deckchairs, 7-person whirlpool)
Fitness - Matrix equipment
Rasul multifunctional spa room
BEAUTY / MASSAGE CENTRE
beauty rooms (various cosmetic treatments)
massage rooms
PRIVATE SPA for two
POOLS AND BEACH
outdoor pool with sea water (25 m x 11,58 m)
indoor pool with heated seawater (15 m x 5,6 m, water temperature 29°C)
Hotel Ambasador provides its own private beach with deckchairs and umbrellas available for hotel guests. The hotel is also above the sandy Tomasevac beach in Opatija, which has an area designed for children.