Matulji
Known as "The gate of Kvarner"
Opatija Riviera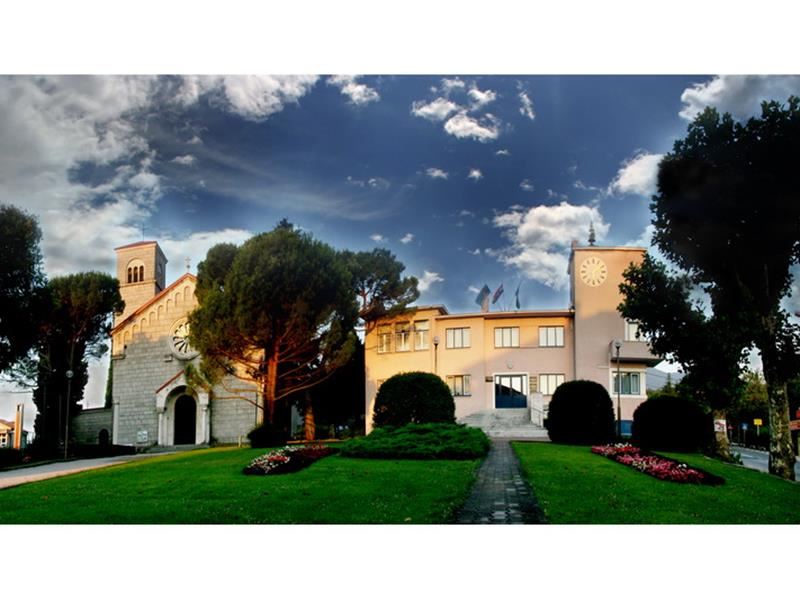 The three bells on the Matulji coat of arms represent the local carnival tradition and the zvončari bell-ringers, who recently gained international recognition after being added to the UNESCO World Heritage List.
A remarkable sight that will introduce visitors to the magic of local carnival customs is the pageant of strong men wearing huge bells at their waists, with frightening masks and stylised maces, walking from village to village along the ancient paths in the hinterland of Matulji.
The people of Matulji have always been devoted to their local customs and traditions, and particularly proud of the way of life that seems to have become part of their genetic code. This also applies to the local cuisine, which is best presented through the "Local Food Route", in which the area's restaurants and taverns offer specialities prepared according to carefully preserved traditional recipes.
If you visit the Matulji area, make sure you try Jarbola, a wine obtained from a local grape variety distinguished by its specific taste. Matulji has always been regarded as the gateway to the Riviera, and the visually impressive building of Matulji railway station was the first sight for many distinguished travellers who used to come here on holiday in the past. If you are interested in a more action-packed holiday, the area has numerous biking and hiking trails that lead through ancient forests.